There are nine steps you can take when interviewing Sugar Land office cleaning companies before hiring one. During the initial interview, find out how many positive reviews they have from previous clients. You also want to look into how many of these clients are ones they've been able to retain for repeat business. If the company can provide you with a client list then this will help tremendously. The bigger the client list, the more references you will have to look upon to confirm their experience and reliability. If they don't have a client list then ask them for references.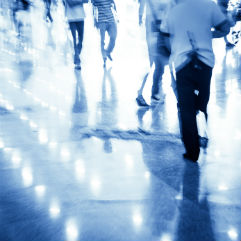 Next you'll want to know if they can handle special cleaning requests in an emergency situation. This would be a situation where they come to your building to clean for you without any prior scheduling. This is important because if an unexpected mess is made inside your building then you'll want to have it cleaned right away.
Also, you may want to find out if they specialize in certain types of floors or chemicals. Depending on your floors or other cleaning requirements, you should ask if they perform carpeting, waxing or floor stripping. This doesn't mean you'll have to get these things done, but it is good to know all of your options. If they offer good prices on liners, specialty products, chemicals and paper products then find that out as well.
Now when it comes to the actual employees who will be performing the cleaning service, you may want to request a drug test or background check report to make sure they won't hurt the integrity of your business.
Make sure the reports are recent because you don't want to take any chances here. And finally, consider the budget and cost of the Sugar Land office cleaning services you are requesting. In most business transactions, you are going to get what you pay for. If you just go for the cheapest deal then you won't get the quality you'd expect to have. That is why it is in your business's best interests to pay a little more for good quality cleaning services because it will translate back into higher productivity for your company. It may even gain you more clients as well.