Thinking about hiring a Houston office cleaning company? If you want to have a successful business, then you need to keep your office neat and tidy. This is especially true if you have customers or clients coming to your place of business because they won't think you're very professional if you have papers and trash all over the place. Now there are two ways you can handle maintaining the cleanliness of your office.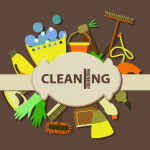 You can either clean it up yourself or hire a professional cleaning person to handle it for you. Don't try to do it yourself because you are too busy running the day-to-day operations of your business. Any professional business would hire a full-time janitor or helper to keep their offices clean. The trick is in finding the right office cleaning company to do business with because there are so many of these companies in every city throughout the country.
When you go researching Houston office cleaning companies you will want to focus on price first. But don't just go with the cheapest priced company because you might end up with mediocre results in the cleaning work that is done.
A professional cleaning company will want to come to your office and inspect the areas that need cleaning before they give you a price quote. They will also want to know what type of cleaning services you need. Most places will offer sanitizing, mopping, vacuuming, carpet cleaning and dusting services. Choose the ones that you need for your particular office space.
Houston Office Cleaning Companies Insurance
When you are thinking about hiring a cleaning company, ask them for proof of insurance first. That way if their cleaning people get hurt in your building then you won't be held liable in court. After that checks out, spend time reading the contract that is presented to you. Some companies like to sneak in hidden terms where you are locked into a long term service for six months or longer. If you want to be really cautious, request a trial period or a month-to-month contract.
Most importantly, treat yourself like an employer in this situation and the Houston office cleaning companies as your potential employees. This means you should find out their experience in the business and obtain references from reliable sources. You don't want to just hire someone with no experience in cleaning because they might not do a good job. Instead, hire a company with a proven track record of success and with some positive reviews on the internet from their previous customers.