If you have an office space or commercial space in Houston Texas it's important to have a clean environment so that you can maintain efficiency. Most companies will hire on a Houston business cleaning service. A cleaning service in order to provide upkeep services rather than a full-time janitor. Cleaning services with the help of a professional commercial cleaning company in Houston can ensure that your office remains as clean as possible. Without having to pay a full-time employee.
Most of the time a part-time janitor or cleaning service can come in after hours. This means that you not only get a janitorial staff that is willing to work around the schedule of your business. But a temporary staff member that you can use for considerable cost savings.
While there may be many different cleaning companies in your area it can be tough to choose the most professional who will be the best fit for the job. Sometimes going with the lowest cost option for your company won't leave you with the best results. Through an experienced company that charges a fair market price you can end up with a superior quality clean and exemplary customer service.
Steps To Hire a Houston Business Cleaning Service: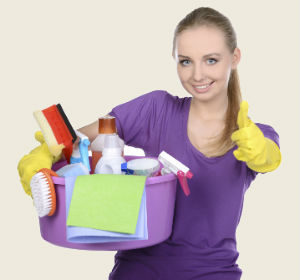 Check out the price quotes: contact several different cleaners in your area and have them visit your office for a full estimate. Professional cleaners will be able to provide a comprehensive quote for the full price of your office space or business cleaning. Be sure to detail some of the services that you would regularly require. Such as vacuuming, mopping, organizing, dusting and more. The average cleaning company may provide deep carpet cleaning a few times a year as part of their regular services. Or you can also opt in for deep cleaning services when they are necessary. Be sure to ask for several different quotes if a company has multiple packages so that you can determine the package that best suits the needs of your company. Consider the level of experience.
Check up on the company: if you have narrowed down your cleaning company quotes in Houston Texas to a few selections of options, be sure to vet the companies you may be interested in. Ask to look at proof of insurance and find out some information about the company as well. Without insurance you could be potentially liable if a cleaner is hurt at your workplace. As long as a company can demonstrate ample work experience, a proper business license as well as insurance you can consider them as a viable option.
Get It In Writing:
Get a contract: if you have determined a cleaning company in Houston Texas that you would like to work with ask for contract. Be sure to read through some of the details of the contract of service especially if you're going to get ongoing scheduled services from the same company. You can often pick payment schedules on month-to-month, yearly rates or even weekly rates. Some companies may also offer price per service models where you can have experts come into your building for deep cleaning and one-time service options only.
Online Check:
Check up online: read some online reviews on service review sites from users. This can be an excellent final check that will help you get some real references for the company. If the cleaning company can provide you with some references for other companies in your industry you can consider speaking to an official reference to learn more.
If everything looks good with references, experience and price. The next step is to sign a Houston business cleaning service contract. A&T Janitorial is standing by to help with all of this and more. Give us a call, you will be glad you did.