Just after a disaster, when home and business owners are busy putting their lives and properties together, unlicensed cleaning contractor scammers often go to disaster-torn neighborhoods promising quick repairs at discount prices.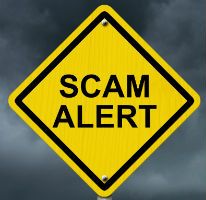 If you've been hit by Hurricane Harvey and are looking for a cleaning contractor, you need to be careful not to fall prey to these cleaning contractor scammers.
Most of them will approach you with the lucrative pitch of immediate clean-up and debris removal but will demand payment up-front and disappear leaving the work unfinished.
Some may quote high prices, or simply lack the skills, resources, licenses, and insurance to do the job legally.
Tips To Identify & Avoid Cleaning Contractor Scams
1. Don't Let Unlicensed or Uninsured Contractors on Your Property. You will come across numerous individuals declaring themselves to be accredited clean-up and debris removal contractors. Contact the local Sheriff's Office or get in touch with the Better Business Bureau to determine if they are actually accredited and have the necessary permits. Additionally, uninsured contractors on your property can put you at risk for injury liability.
Hiring local contractors for cleanup and repairs is always a good idea. In case there are issues later on there is always some accountability should you seek their services.
2. Do a Thorough Check Before Hiring a Contractor. Every time a contractor offers to work on your property, ask them to provide the necessary paperwork, including their license and certificate of insurance. Never sign any document or pay any contractor before verifying their license. If they tell you that a part of the job is covered by your insurance, talk to your insurance provider to confirm.
3. Don't Make Upfront Cash Payments. A genuine cleaning contractor won't ask for a huge deposit and will definitely not insist on cash. If a contractor, or janitorial service, asks for a large upfront amount to be paid in cash, it's a surefire sign of a scammer. It's their way of convincing you to pay for work that's not done — and most likely, won't be done.
4. Insist on a Written Estimate and a Contract. Never hire a contractor without receiving a written estimate from them otherwise, you will be surprised at costs they will add to the bill that will be handed to you after the job is done. Make it clear to them that they will be considered for hiring only if they provide a written estimate and sign a contract that includes all the specifics of the job — what work is to be done, what materials are included, the costs, the completion date, and the address and phone number of the contractor. Also make sure to read all agreements carefully prior to signing the contract.
5. Verify the Price They Are Quoting. Even if a cleaning contractor provides you with an estimate, you should compare what other contractors may be charging for similar jobs. Talking to your neighbors about what they are paying for same kind of work is a good way to verify if a contractor is trying to fleece you.
Many genuine contractors also may ask for down payment but that should not be more than 10% of the full payment. Also, agree to pay in full only upon satisfactory completion of work. Follow these tips and you'll be well-equipped to protect yourself, your property, and your money from shady cleaning contractor scammers.